Bio
Mark Ferrari is a singer/songwriter from Pittsburgh, PA. Mark grew up in Hays, a small urban community located on the outskirts of the city.  While Mark was attending Indiana University of PA, he entered the "Mr. IUP" pageant and won the talent award for his soulful rendition of the Tony Rich Project's "Nobody Knows."  In April of 2003, Mark was given the honor to sing the "National Anthem" for the Cleveland Indians at Jacobs Field in Cleveland, Ohio. In 2004, Mark was invited to Wheeling, WV to kick off a newly anticipated talent contest "Gimme the Mic." The show featured local celebrities as judges and was aired on local television.  Mark was then given the opportunity to open for the legendary Van Zant brothers at The Pepsi Roadhouse in Burgettstown, PA. In October of 2006, Froggy radio featured Mark on its very own "Hometown Country Show." Mark's original song "Anymore" was featured on the show and became Mark's first original song to hit the airwaves. Mark would then start to make public appearances around the community at charity events and social functions. In May of 2007, Mark was asked to perform the "National Anthem" at the crowning of Mrs. Pennsylvania 2007.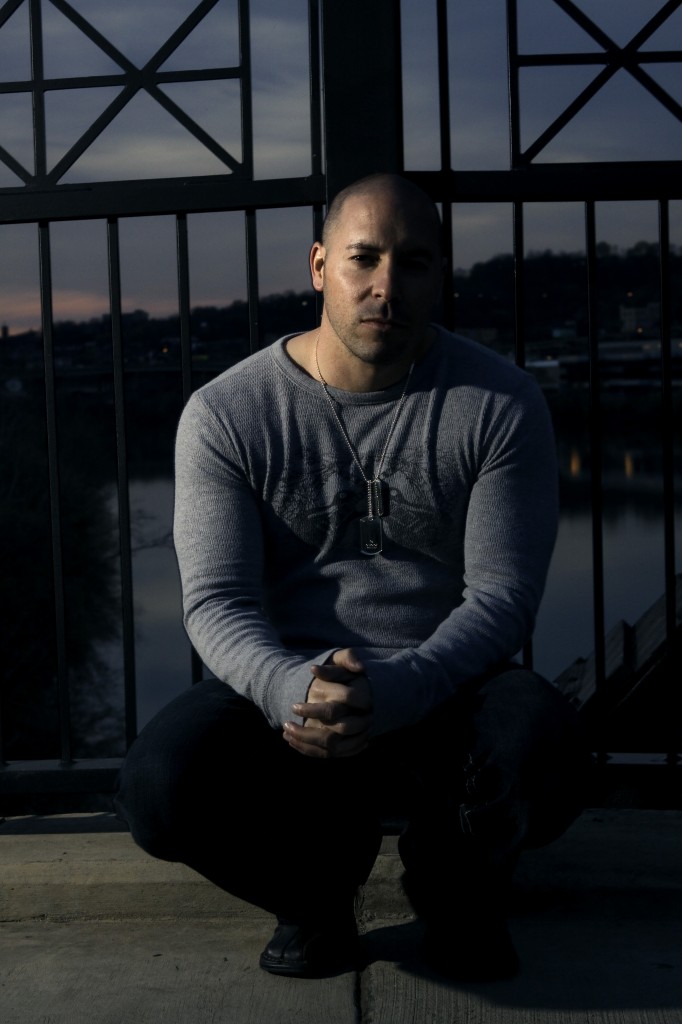 Mark was once again given the opportunity to open up for another Nashville national act. This time it was for the country music legend George Jones. In October of 2007, Froggy radio chose to air Mark's original song "Different Kind of Blue." and placed it in the regular rotation for the next two months. Mark opened up for George Jones again for the second time on May 31, 2008 at The Pepsi Roadhouse in Burgettstown, PA. Mark also was the Local Grand Prize Winner for CMT's Music City Madness competition for unsigned songwriters. Mark performed his original song titled "One of a Kind." CMT selected Mark as the winner in the Pittsburgh Market. Mark was then featured on Comcast's On Demand for his winning performance of "One of a Kind" which ran for two months. On Dec. 7, 2008, Froggy radio featured "One of a Kind" along with an interview with Mark about the idea and story of the song. On Jan. 21, 2009, CMT flew Mark to Nashville, TN to perform at the CMT Showcase @ Tootsies Orchid Lounge on Broadway Street. Following the show, Mark was invited to perform at the 2009 CMA Festival in Nashville, TN in June 2009. During the CMA Festival, Mark befriended producer Chris Utley and started making regular trips to Nashville to record his second album.
While recording at Benchmark Studios on Music Row, Mark caught the ears and attention of a number of professional songwriters. John Edwards (Magic Mustang Music/Broken Bow Records) heard Mark's song "Better This Way" and instantly wanted to collaborate and write with Mark. Together they recorded two of John's songs "Ghost of Gone" and "The Circus". They then collaborated and co-wrote their first rock hit "The Deep End". The second album quickly shaped into Mark's true sound of rock with great songwriting influences. The second album was released and it is called "Calling All Cars". Mark also befriended George Teren who at the time had seven #1 hits. George asked Mark to sing on his rock track that he had written for Christian rock band "Third Day"; Mark gladly accepted the offer. In October of 2010, Mark's original song "Waiting For Me" was featured on Froggy radio.
In 2011, Mark started penning his third album titled "Livin' on Love". During the summer of 2011, Mark performed a private concert with Dave Pahanish who has three #1 hits on country radio. Mark and Dave's local ties have brought them together to perform and represent Pittsburgh singer/songwriters. In December 2011 and 2012, Mark performed his original Christmas song called "Under My Tree" live on Froggy radio. The song is Mark's first holiday single.  Mark's song "Did You Cry" was featured and put in the rotation on Froggy radio in February 2012. Mark has now completed his third album "Livin on Love" and is currently working with John Edwards and Chris Utley and other Nashville musicians and songwriters. One of Mark's more recent singles is a hometown Pittsburgh Fight Song that he wrote for his hometown of Pittsburgh called, "Black and Gold."  Mark has performed the song on Pittsburgh's Froggy Radio, WDVE on The Morning Show, and on The Rock Station 97.7fm in Pittsburgh, PA.  "Black and Gold" was featured on WDVE by DJ Sean McDowell.
In the spring of 2013, Mark's song titled, "White Horses" aka.. "Song for Mallory" has been featured on a very special CD put together by the community of Newtown, CT in memory and dedication to the families and victims of Sandy Hook Elementary.  The CD is titled, "Voices for Heros – Songs from Around the World"  Mark was asked if they could use the song for the CD and all sales and proceeds go to teachers and first responders.  "It was an honor to be a part of that healing", Mark said.   On Aug. 11, 2013, Mark performed at the Memorial Service at the capitol in Hartford, CT.
Mark has his own unique musical style and sound, which allows him the potential to be a successful crossover artist.  Mark is currently working on his 4th album which he plans to finish by fall of 2015.